Why Is Responsive Web Design Important?
Posted by Avid Hawk LLC on 07-14-2015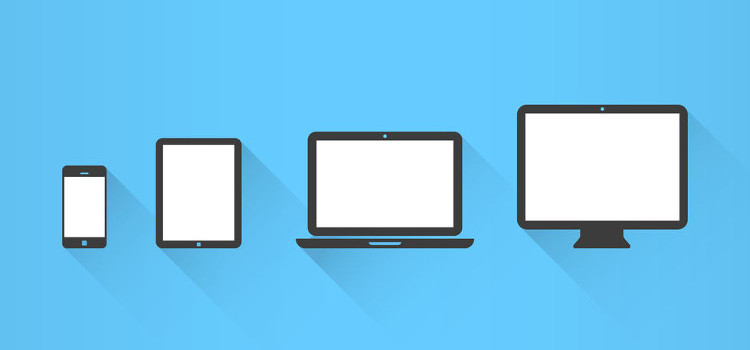 Today's technology, including smartphones, tablets, and iPads, have dictated how we approach user experience and design overall. Before the onset of mobile devices and their sophisticated online browsing capabilities, the only real challenge web designers faced was to keep the same general feel and look of their sites in a variety of browsers on a standard desktop computer. Those days are long gone.
Why is responsive web design so important for websites today? In order to answer that question, you'll need to understand the concepts behind responsive web design.
Responsive Web Design 101
Responsive web design is the method of developing websites in such a way that it offers an optimal interaction and viewing experience for the user. This involves ease of navigation and reading along with minimal scrolling, panning, and resizing across a number of devices including everything from laptop and desktop computers to mobile phones.
Any website that's designed with responsive web design in mind will ensure that the site's navigation aspects, including any text, images, screen layouts, or audio and video elements, will properly re-adjust across any electronic device. Therefore, it's no longer necessary to spend more time and energy to create and maintain a separate "desktop" version and a "mobile" version of a website.
Why Responsive Design is Crucial for all Websites
Saves Time, Money, and Energy
A responsive web design diminishes the cost of total ownership by eliminating the time and effort to effectively maintain various versions of the same website, such as a mobile version or a desktop version. In general, investing your resources into responsive web design is a very smart decision in terms of time, energy, and money.
Mobile Devices are Here to Stay
Today, a great deal of web traffic originates from a variety of mobile devices. As more people continue to browse the Internet via their tablets and smartphones, it's foolish and simply a waste of time for any website developer to ignore responsive design on any level. When it comes to website design, responsive web design is the norm.
Better All-Around User Experience
Although content is king and considered a strong metric in determining the success of any site, it's the actual user experience that allows users to consume rich content on a site using the device of their choice in the way that they prefer. Therefore, responsive web design is all about offering the best user experience possible regardless of whether it stems from a smartphone, laptop, or tablet.
Mobile Search Engine Ranking
As of April 21, 2015, having a mobile friendly site is considered a ranking factor in mobile search.
The Road Ahead
Responsive design has certainly become the norm. More than ever, today's digital content is intended to be viewed on a wide variety of different devices and gadgets.